Company presentation

watch the video..Bel Air has collaborated with Inie to produce a short videopresentation of Bel Air and its history.

Offshore oil and gas services

read more..Through its highly experienced staff, Bel Air has great expertise in offshore services, administratively, operational and technically.

Offshore windfarm services

Bel Air can offer you flights to offshore windfarms. Our many highly skilled and experienced pilots and technicians are ready to assist you with offshore flights.

Agusta Westland service center

read more..Bel Air's technical department has its own EASA Part 145 approval and serves as Agusta Westland service center.
Latest news
20. maj 2019

Bel Air had a smaller deficit in 2018 than first expected in spite of a challenged and highly competitive offshore mark... Read the article

2. maj 2019

Bel Air is proud to announce that we have won the Helicopter Services Agreement with Siemens Gamesa Renewable Energy fo... Read the article
STAY SAFE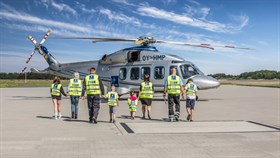 The best gift you can give your family is to STAY SAFE.
High reliability and flexibility
Bel Air carries out helicopter operations and maintenance for customers, who value quality, safety, precision and exceptional flexibility adapted to the individual customer. We keep our promises and always do our utmost to ensure on time operations for you. We have an average reliability of 98,94% measured over the past 10 years.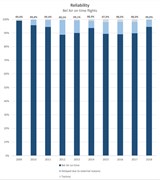 Bel Air Awards
Society Award
Danish Industries, 2011
GAZELLE OF THE YEAR
BØRSEN, 2013
THE GOLDEN ANVIL
JYDSKEVESTKYSTEN, 2013
OWNER-MANAGEMENT AWARD
PWC, 2014
EY Entrepreneur of the year
ERNST & YOUNG, 2014
Esbjerg business award
ESBJERG, 2015