You are here: 
Team Rynkeby
Team Rynkeby - Child Cancer Foundation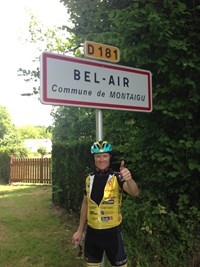 The Team Rynkeby Tour from Denmark to Paris aims at collecting money for the Child Cancer Foundation. This year Team Rynkeby had 1.000 bike riders and 210 on the service team - spread out on 14 teams from Denmark, 3 from Sweden and 1 team from Finland.
The Child Cancer Foundation works to increase survival among children with cancer, and create better conditions for children with cancer and their families.
We at Bel Air have supported this good cause.